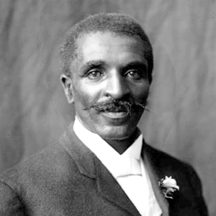 This election of Obama amounts to a national catharsis — a repudiation of the historically unpopular racial history, and a strikingly symbolic moment, in the evolution of a nation.
It's stuff like this that invigorates democratic processes because people see that they really do matter.


But what does Artificial Gripe say about it?
George Washington Carver